An important solidarity event with Tatiana Guderzo as protagonist will take place on Thursday, 11th of July. On the stage of the ICCREA 2019 women's cycling tour, which will start from Cornedo, the "Mauro Baschirotto" Rare Diseases Foundation is going to introduce the Giant Melanocytic Naevus Project.
The Giant Melanocytic Naevus Project is in support of the little Giada and other children.
Giada is affected by a rare neoplasm called Giant Melanocytic Nevus. It is a rare form of tumor type, which appears already at birth or in the first days of life in the form of large dark spots that extend on the face, back and pelvis, to which are added many other moles, called satellites.
The only effective remedy currently consists in the surgical removal of the diseased part repeated several times, which is replaced with the patient's previously expanded skin. The treatment is painful and complex and is currently performed in only one hospital in Italy.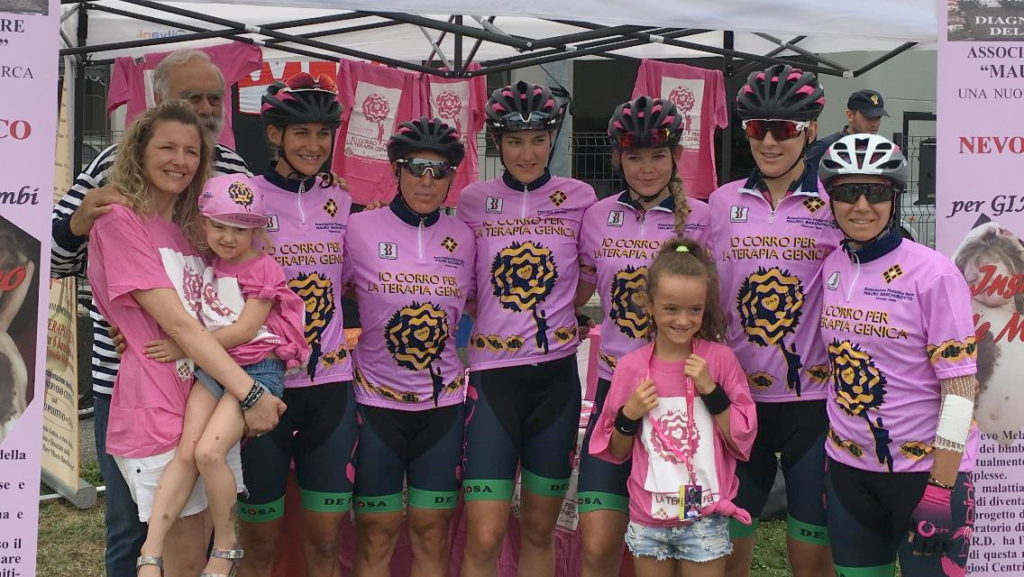 GIANT MELANOCYTIC NEVO PROJECT
The Baschirotto Institute for Rare Diseases B.I.R.D. is launching a research and treatment project for this disease at its Medical Genetics Laboratory, in collaboration with prestigious Italian Centers and Universities.
It is a research in the cellular and molecular field that involves the study of the causes of this neoplasm and the development of innovative processes, also through the use of the 3D printer, for the production and application of tissue flaps suitable to replace the injured skin.
The stage of the Giro d'Italia for women which will be in Marostica on the 11th of July, will be an important opportunity to inform people on this issue. The Vicenza champion Tatiana Guderzo will be an exceptional testimonial.