INFORMATION AND TRAINING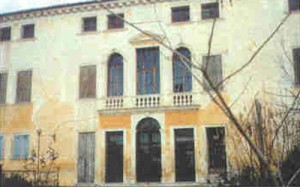 Church – Convention hall
In the building is located a church with its graceful structure of '900 where sick person could pray and celebrate with dignity their suffering.
In the convention hall meetings and concerts are held.
TheVilla
It is a valuable building with a Gothic style. The church is part of it.
The ancient part dates at 1500, with some later conservation intervention and additions.
The frescoes decorate rooms and halls in the villa.
Historical Buildings are used for:
Meeting

Universitary lessons

Training courses

Stages

Workshops